Supporting partners at large professional firms to build stand-out practices and teams while having a life 
The pressure to be a great partner can feel overwhelming
● Strive for a leadership role within your firm?
● Excel in the market, with a formidable team by your side?
● Inspire others as you exceed your goals with ease?
When you're trying to catapult your career under your own steam, the pressure can be suffocating. Asking your firm for support risks looking like you can't get on.
You need a guide to help you master your career with ease.
It's not fair that others gain 'uber partner' status while your own career stagnates.
Become the leader you always wanted to be
Work out what you're really trying to achieve
Map out your journey to success
Review your progress and reassess next steps
I help partners master the art of successful leadership
Learning how to be a great leader is tough. I know, because I've been there. Baffled by all the stuff my firms threw at me, while I watched the unexpected promotions of colleagues.
A winning mindset and a balance of effectiveness and efficiency helped me enjoy a successful career. You can get this too.
I'm Max Habeck. Your coach and mentor. I've worked in consulting for 27 years. First in strategy at A.T. Kearney, making practice leader level before becoming a global managing partner in transaction advisory for EY, one of the largest professional firms in the world. I can draw from both perspectives and know how to help you become the leader you aspire to be. Without burning out.
I coach and mentor partners to focus on what's important and build on the three core capacities: market, people, leadership. So you can achieve the success you work so hard for.
Become the leader you always wanted to be (and the one your team needs)!
1-on-1 partner coaching and mentoring over 4-6 months. Not for the faint-hearted. Personal change is behavioural, and it's tough. We'll go deep – taking stakeholder feedback into account! You'll need to be prepared to let go of old routines, habits, and processes you've used (and liked) for years.
Lay the foundations for your future success – within a day!
A day-long, confidential, no-holds-barred deep dive, held off-site. We'll leave hardly any stone unturned. Get your arms around your most pertinent practice, people and leadership issues, strategic and tactical options. Then design a plan to get to where you really want to be.
ENERGISE YOUR PARTNER TEAM
Align your partners and achieve ambitious team and individual results!
Focusing on partners in practice groups, account teams and industry sectors, all participants will learn more about stakeholder views and expectations. You'll establish common ground within your group, identifying how to work together and hold each other accountable, so you finally excel as a team and as individual partners.
I support partners, practice leaders, and executive teams in professional firms: Big Four, consulting, private equity. I'm probably not the one for auto companies, chemical firms, supply-chain integrators.
As a former managing partner, Max brings a deep understanding of the consulting industry. He knows how successful firms operate, from strategy consulting to Big 4. As a coach, he asks thought-provoking questions which trigger action. And it all happens in a relaxed and unassuming conversation. I always left my meetings with Max with vivid pictures in my mind to which I refer again and again.
Andreas Hoberg, Chief Sales Officer, Ingenics
Become the inspiring leader you deserve to be: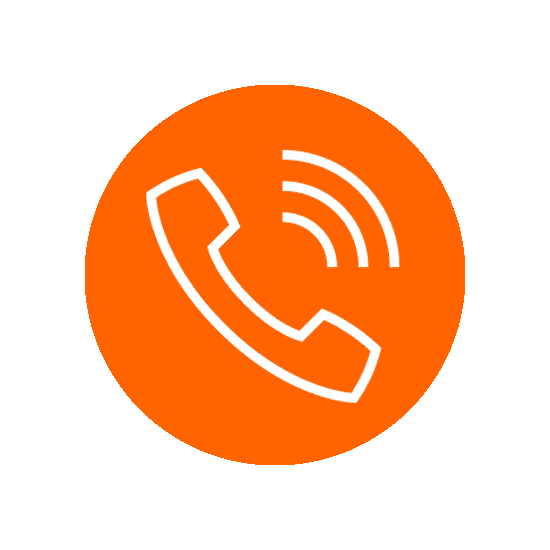 First step: Click below and send me a message. So that we can have a call at your convenience. Then I can learn more about the challenges you face and your vision for the future.
Together we'll develop a customised plan and agree how we'll work together.
Step 3. Enjoy your success
Start enjoying success as the go-to partner in your practice. An inspiring leader, appreciated by colleagues and ready for the next step. And never overlooked for that opportunity again.
It's time to take your next step
You want to be an inspiring leader. But the pressure is immense. You risk losing face if you ask for help at work. And risk losing your job if you fail. I get it. I coach and mentor aspiring leaders to focus on what's important so they can achieve the success they work so hard for.
Max is one of the rare individuals who truly combine best-practice management consulting expertise with a genuine ability to lead. He is quick on the uptake, pragmatic and to the point and thus an inspiring person to relate and to work with.
Managing Partner, Civitas International
Max has been the most impactful leader and coach for my own development and career. He has always been and still is a great discussion partner, challenger, sounding board, and advisor who provides guidance and the right spin when it matters most.
Strategy and Transactions Deputy Leader for Europe, Middle East, India and Africa at Ernst & Young
Max challenged and supported me, asking profound questions, which I had not asked myself before. He was an excellent translator of my own thoughts. Every single conversation helped me reflect on new ideas and prioritized things to be changed – and not to be changed.
Get your Partner-Powers Scorecard. Put your career to the test -Now!
Where are you at with your partner role? All sunny days?


Delighted that's the case. But if you're shooting for an expanded role, how well-positioned are you as a partner at your firm? Take our Partner-Powers Scorecard and find out now! So that you can discover what's blocking your career.